Fence Rental Service Available in Franklin Park Illinois
If you're looking for temporary fencing for your event or construction site, call the professional service technicians at Pro-Rent-A-Fence. We are the pros you can depend on in the Franklin Park vicinity. In fact, we're the best temporary fencing service provider in the area! Our local and trained team of staff members will go through all of the setup and take down services we offer to our satisfied clients. When you choose Pro-Rent-A-Fence you'll be choosing:
Expert and Experienced Professionals to Provide You Excellent Service Quickly
Safety and Expert Training for Every Fence
Fencing that will meet your needs
Affordably-Priced Temporary Fencing Options
Call the professionals at Pro-Rent-A-Fence today and let us earn your business by giving you superior service that will meet your project's temporary fencing needs! We have local technicians and will calculate accurate estimates in Franklin Park Illinois.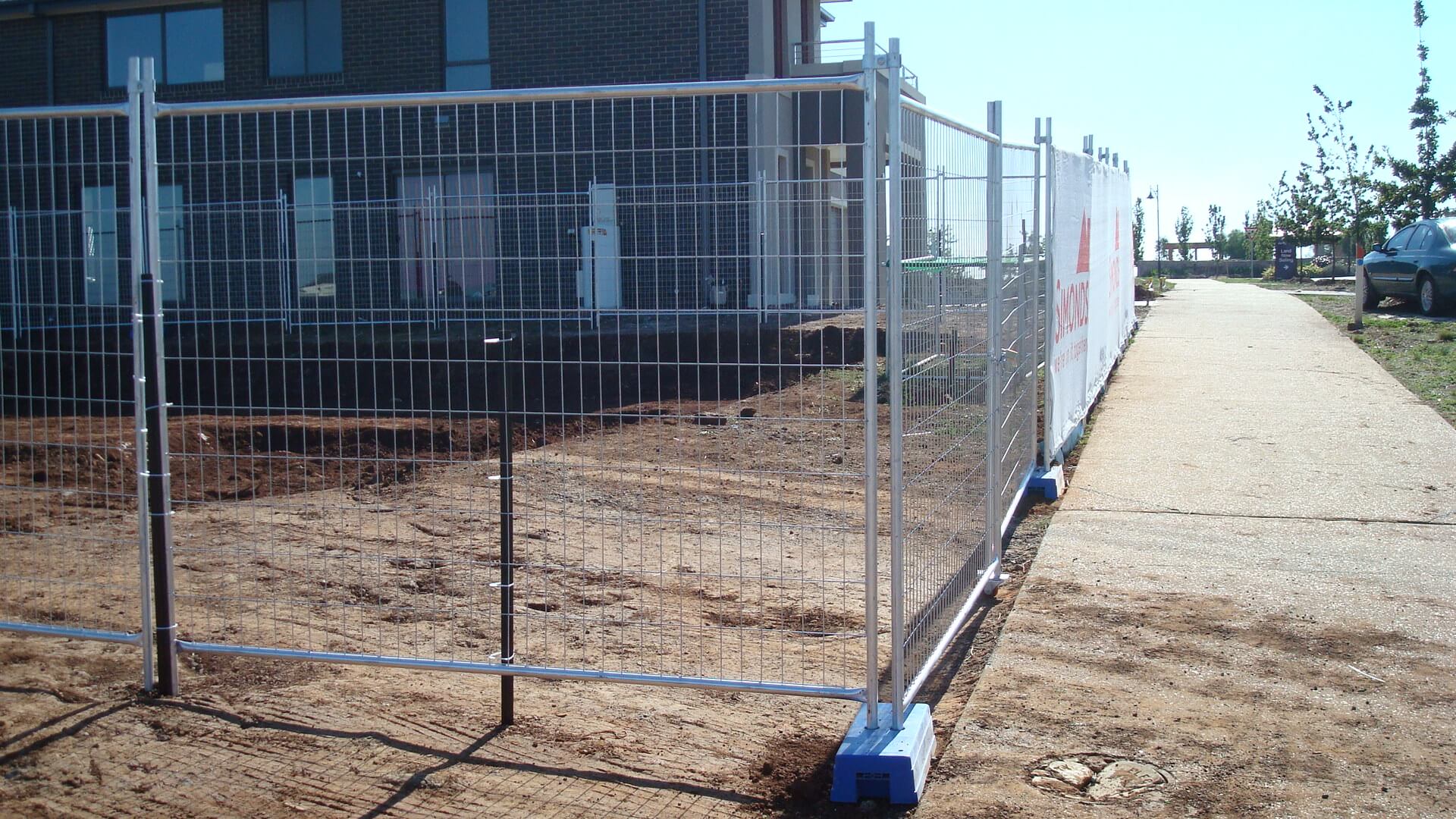 Temporary Fence Styles
When choosing the best fence type that will be perfect for your project's specific needs, it's recommended to know the functionality of each fence. Renting a fence is a simple decision because it's cost-effective choice for projects or events that don't last long. Renting a fence will save you time and it's much more practical than incurring the expense of installing a permanent fence. Also consider that Franklin Park Illinois may have city ordinances that limit you as to what type of fence you will need or permits that are required. Keeping these things in mind, a temporary fence is a far more cost-effective choice than a permanent fence. When it comes to picking out which fence will be the best fence solution for your project's needs and budget, each different fence has special features offered you should know about:
Barricade Fencing:  Barricade fencing is a popular choice for managing crowd size. If you work for a municipality or are planning an event for your business or town, barricade fencing is a great solution to choose. They are simple to set up, take down and stack to make sure that all attending your event are kept protected.
Chain Link Fence:  Chain link fences are great and give your site extra protection. They are set up and taken down farily simply. Temporary chain-link fences can be secured in place with sandbags which will make them safer for everybody. When it comes to protecting your work site from peeking passerby, ask us about including a privacy screen. 
Orange/ Tree Fence: If you want to mark off a construction site or any site, a construction orange fence is the ideal solution to discourage others from unauthorized entry. These temporary fence systems can be a little more expensive than chain link fences when you don't require a privacy screen. While they're perfect for construction sides, Orange Fences also work very well for outdoor concerts and festivals because they keep all attendees inside a specific area.
Post Driven Fence:  Post driven fences are temporary fences that are more stable. The name states it clearly, these fence posts are literally driven into the ground and work with gates and other added features so everyone can use them without difficulty. If you want to rent a sturdy and dependable fence, Post Driven Fences are the ideal solution.
Why You Should Rent A Fence
Renting a temporary fence is a sensible and affordable way to control a crowd for your event or to guard your construction site! There are many types of temporary fencing to choose from in Franklin Park. When selecting the best temporary fencing option for your project's needs, it's recommended to have an idea as to what the fencing's purpose is going to be before you begin the project. Not only are there several different types of temporary fencing choices for you to pick from, but there are also additional upgrades you should consider adding to keep your site and your fence secured. We're ready to answer all of your questions and that's yet just another reason to call the pros at Pro Rent a Fence. We are your number one choice for temporary fencing in northern Illinois. For 7 years and over, we have been giving our customers excellent temporary fence services and we'll do the same for you.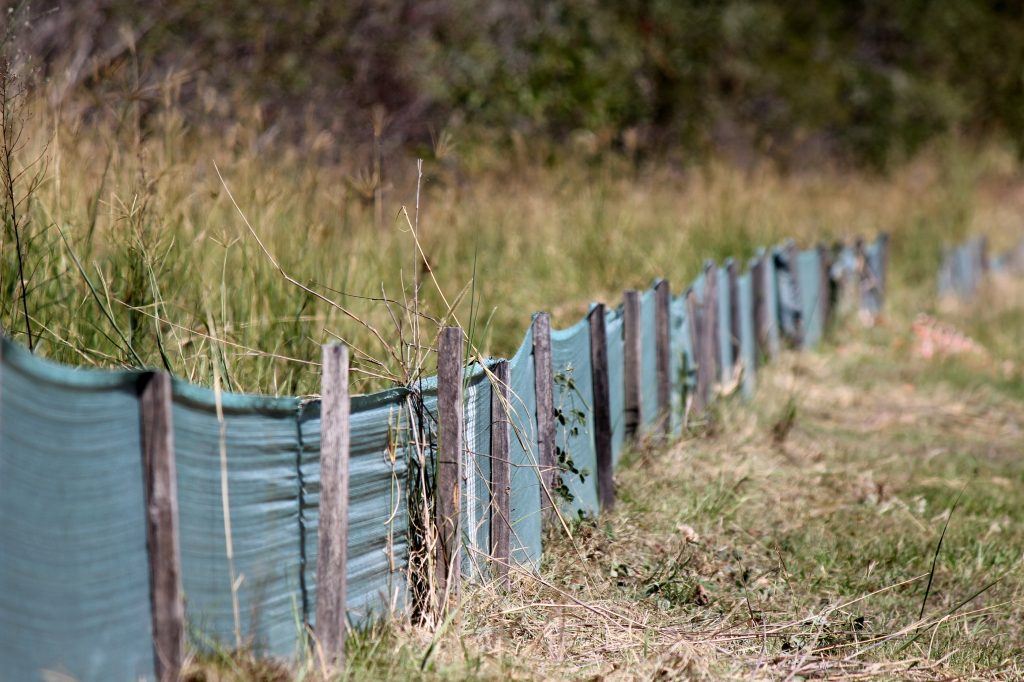 Temporary Fence Add-Ons
Once you've selected the best fence choice for your project's needs, you can give your staff members more mobility, more protection, and site safety by choosing add-ons for your fence.
Gates: Gates can simply be installed on a fence. Giving your team a gate to walk in and out of will allow the crew to enter and exit the work site with little difficulty. Transferring truck loads of supplies in and out of the job site will also be more expeditious and more efficient with a gate add-on installed.
Privacy Screens: If you want to keep your job site safeguarded from prying eyes, or need a way to protect the site from potential wind damage, then a privacy guard/windscreen is a great add-on to consider including. We all know Big Bend can get windy and that's reason enough to opt for adding a windscreen to protect your site with a wind guard and privacy screen.
Tension Wire: When you add tension wire to your temporary fence, it will make it more stable, sturdier and more difficult for people to get into the site that's being protected. Tension wire will reinforce the fence making it a great add-on if you'd like more durability.
Sand Bags: If you need a practical way to stop wind gusts from blowing your temporary fence over, or worse, blowing onto people walking by, we strongly recommend adding sandbags. At Pro Rent A Fence, we stock all of the sandbags you'll need to keep your chain link or post driven fence held in its place.
Fence Rental Options Available Throughout the Franklin Park area
Whether for crowd management at your event, safeguarding your job site, or you're just in need of a practical way to discourage people from trespassing, fence rental is a great solution. Pro Rent A Fence is the best fence rental business in Wisconsin. We've raised the bar and offer a very high standard level of service for our many satisfied clients and will continue to do so every day. When you choose our team of experienced professionals, you can be assured that your temporary fence will be installed promptly and safely, and all at an affordable cost. We'll even remove the materials once your project or event is finished. Pro Rent A Fence has been serving Franklin Park for more than 7 years and we have the best type of fences and the add-ons in the area. We'll give you the information you'll want so you can make an informed choice on what will be the best solution for your project.
Post Driven Fence Rental Franklin Park:
Post Driven fences are popular temporary fencing choices. Post driven fences are usually used for construction sites or events that go on longer. You'll want to choose this type of fence because of its durable materials and reliability. Post Driven fences also provide your site with additional security because they are a dependable fence that will stand up to the elements over time so you can complete your project and worry less about inclement weather.
Panel Fence Rental Franklin Park Illinois:
Panel Fencing is another popular choice for rental fencing. Large panels that are typically constructed from chain link material are used to connect to each other. It's a tough material and will keep your site or event protected. By adding sand bags to these panels and posts, it will stop them from falling over or shifting around with the T-base that is installed at its base and it will help avoid damage to the ground.
Silt Fence Rental Franklin Park:
Floods and construction sites are everywhere it seems. Silt fencing helps to stop the soft ground from eroding or damaging the surrounding areas with silt and debris. When bare ground is exposed during construction work or other activities, the soil breaks down and erodes, especially if there sustained rains. Erosion can be very problematic and will have an unfavorable impact on piped drainage systems that are being built or dug up. Silt fencing works as a temporary sediment barrier to help stop the erosion from occuring. It's staked in place in between the disturbed ground and the normal ground. Silt fencing protects lakes, rivers, streams,  storm drainage systems, and other environmental sources from silt sediment and construction debris.
Orange Fence Rental Service Franklin Park Illinois:
We're all aware of the unmistakeable orange color and that vibrant color is intentional. Orange fencing at construction sites sends a clear message to those walking by it, that the area is a "keep out" zone, similar those familiar highway orange barrels or orange cones you see behind a utility vehicle. Perforated, flexible, waist-high orange fencing defines a clear perimeter and calls attention to a potential hazard beyond the marked off area. The message implies that entry beyond a temporary barricade is prohibited from entry except by authorized personnel. In this instance, it's the bold orange color that sends the message rather than the height, the material's strength or the permanence of the barrier.