Fence Rental Service Available in Tinley Park Illinois
The staff members at Pro-Rent-A-Fence are experts you can depend on when you need to set up temporary fencing for an event or job site in the Tinley Park vicinity. We are the number one temporary fencing service provider in the area! Our local and highly-trained staff will walk you through all the setup and take down services we offer our customers. When you choose Pro-Rent-A-Fence you'll be choosing:
Prompt and Dependable Experts to Provide You Excellent Service Quickly
Safety and Expert Training for Every Fence
Fencing that will meet your needs
Affordably Priced Temporary Fencing Choices
Call Pro-Rent-A-Fence today and we will help you with all of your temporary fencing needs! We have local area staff members and will give quotes in Tinley Park Illinois today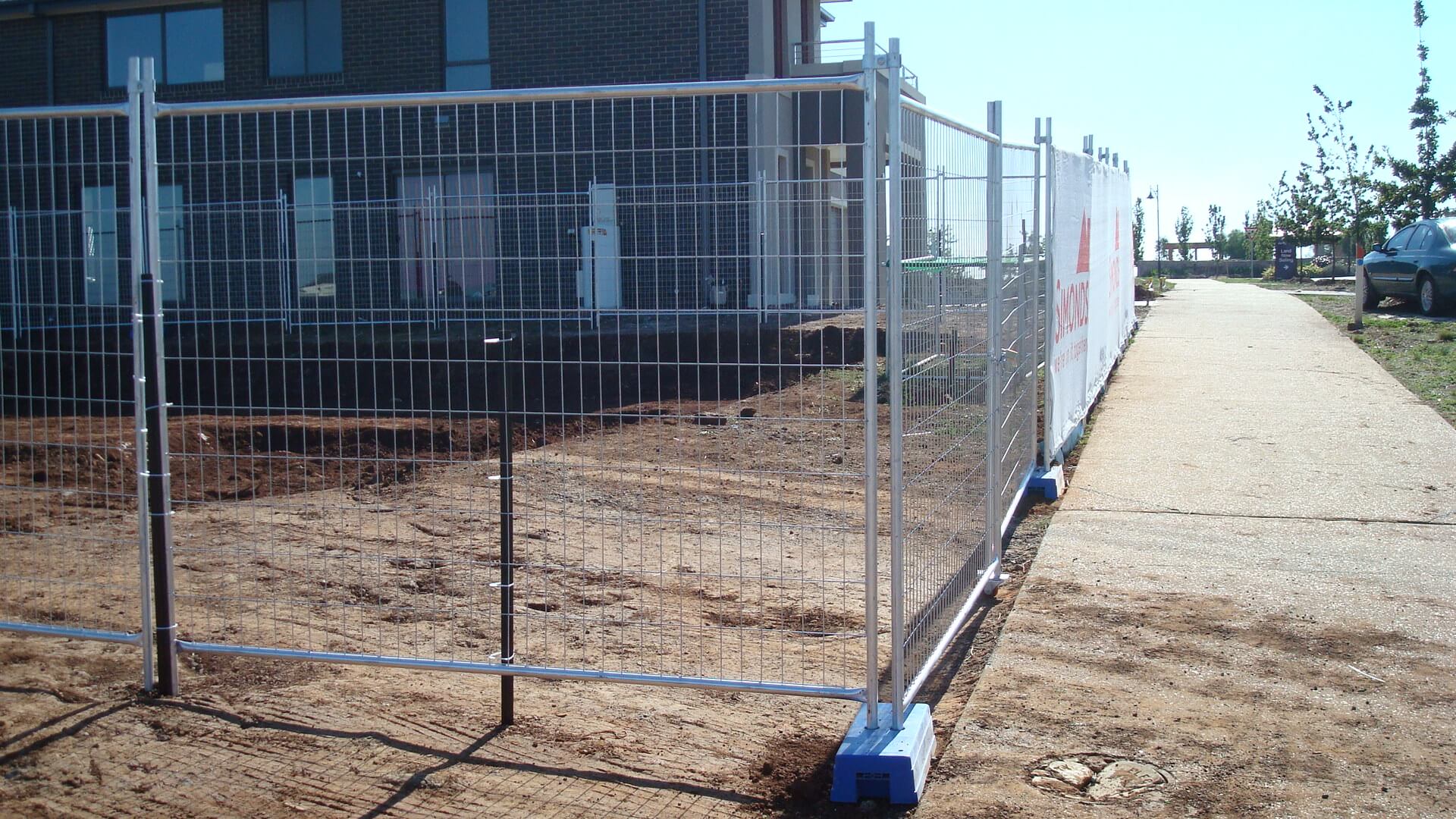 Temporary Fence Styles
Picking the right fence type for your project's requirements is dependent on the functionality of the fence you'll need. We all know that renting a fence is a great solution for projects or events that are over quickly. Renting a fence will save you time and needless expenses instead of constructing a permanent fence. Also, Tinley Park Illinois might have city ordinances that limit you on what type of fence you will need or permits that are required. With this taken into consideration, a temporary fence solution is far more advantageous than a real fence in the right circumstances. When it comes to choosing which fence will be the best fence, there are certain advantages each different fence option has to offer:
Barricade Fencing:  Barricade fencing is most commonly used for crowd management. If you work for a municipality or are planning an event for your business or town, then barricade fencing is the perfect choice. It's very simple to set up, take down and stack to make sure that you are protecting everyone who attends your event.
Chain Link Fence:  Chain link fences are a great option that will provide additional security and can be set up and taken down simply and without delay. Temporary chain-link fences can be secured in place with sandbags in order to provide more safety for everybody.  When it comes to securing a work site from peeking passerby, incorporating a privacy screen is also a great addition. 
Orange/ Tree Fence: If your goal is to barricade off a construction site or a site that needs to warn people, a construction orange fence is the preferred choice. These temporary fence systems are a little more pricey than chain link fences when you don't require a privacy screen. Orange Fences are also perfect for outdoor festivals in order to keep attendees within a certain area.
Post Driven Fence:  Post driven fences are temporary fences that will give your site more stability. As the name implies, these fence posts are driven into the ground and work with gates and additional options that make it simple for people to use. If you're interested in renting a stable and secure fence, Post Driven Fences are a fantastic option.
Why You Should Rent A Fence
A temporary fence is a great solution if you are planning an event and need help managing crowd control or are have a construction site! There are many types of temporary fencing you can choose from in Tinley Park. When it comes to selecting the best temporary fencing to for your project's needs, you'll need to know what the fencing's purpose is being used for. Not only are there several types of temporary fencing, but there are also many extra products you can add to secure your site and your fence. Call the professionals at Pro Rent a Fence because we are your number one choice for temporary fencing in northern Illinois. We have been providing our customers with excellent temporary fence services for more than 7 years.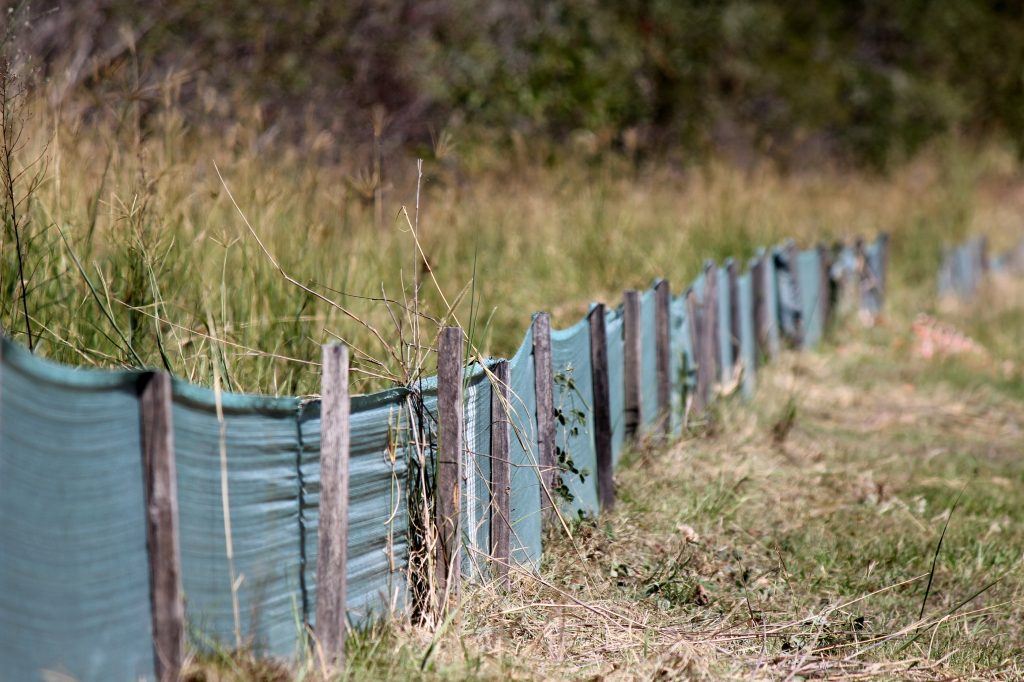 Temporary Fence Add-Ons
Once you've determined which is the best fence option for the job, you can choose additional add-ons to your fence that will provide you and your team with better mobility, added protection, and site security.
Gates: Gates can be attached to the fence quite simply. By giving your team members a gate to walk in and out of, it will make it easier for them to enter and exit to their work sites. It'll make it simpler to transfer materials in and out when it comes to truck loads.
Privacy Screens: If you want a way to shield your job site from prying eyes, or need a way to stop wind from blowing through the job site, then a privacy guard/windscreen is a great add-on to choose. We all know Big Bend gets windy, that is why you should consider choosing a windscreen to protect your site with a wind guard and privacy screen.
Tension Wire: Adding tension wire to a temporary fence will give more protection and make it more difficult for others to break into a site that is being secured. Tension wire also strengthens your fence.
Sand Bags: If you are looking for a way to stop your temporary fence from blowing away from heavy wind gusts, or falling on people as they happen to walk by, sandbags are highly recommended. Pro Rent A Fence has sandbags that you can use to secure your chain link or post driven fence.
Fence Rental Options Available Throughout the Tinley Park area
Whether its purpose is for managing crowds, protecting a job site, or you just a need a quick way to keep people trespassing, fence renting is your best solution. Pro Rent A Fence is the best fence rental business in Wisconsin and will give you the level of service you'll want in order to make sure that your temporary fence is installed promptly and efficiently. We'll also remove everything after your project or event is complete. Pro Rent A Fence has been serving Tinley Park for more than 7 years and we'll give you the best type of fences and the options that will be ideal for your project.
Post Driven Fence Rental Tinley Park:
Post Driven fences are great for temporary fencing.  Post driven fences are most commonly used if you have a construction project or for long term events. You'll want to choose this type of fence because of its sturdiness and dependability.  Post Driven fences also provide you with additional security and they are a reliable fence and will withstand outdoor conditions over time so you can complete your project.
Panel Fence Rental Tinley Park Illinois:
Panel Fencing is one of our most popular options in rental fencing. Large panels that are generally made of chain link are used to connect to each other. It's a durable choice to protect your whole site or for use during your event. Adding sand bags to these panels and posts can be prevent them from falling over or moving with the T-base that is installed on the base and it won't damage the ground.
Silt Fence Rental Tinley Park:
We're surrounded by floods and construction sites. Silt fencing will help keep the soft ground from being eroded away or damaging the surrounding areas with silt and debris. When bare ground is exposed during construction or other activities, the soil can break down and erode during rainy periods. Erosion can adversely affect piped drainage systems that are being built or dug up. Silt fencing acts as a temporary sediment barrier. It is staked in place in between the disturbed ground and the normal ground. Silt fencing will protect lakes, rivers, storm drainage systems, streams, and other environmental sources from silt sediment and construction debris.
Orange Fence Rental Service Tinley Park Illinois:
It's hard to miss the bright orange color and that's done intentionally. Orange fencing at construction sites is used to visually define a "keep out" zone, similar to those familiar highway orange barrels or orange cones you see behind a utility vehicle. Perforated, flexible, waist-high orange fencing designates a perimeter or alerts you to a hazard. The message it conveys is that the area beyond a temporary barricade is not to be entered by anyone other than authorized workers. It's the vibrant color that sends the message, not the height, the strength or the permanence of the temporary barrier.