Post Driven Fence Rental in Lombard Illinois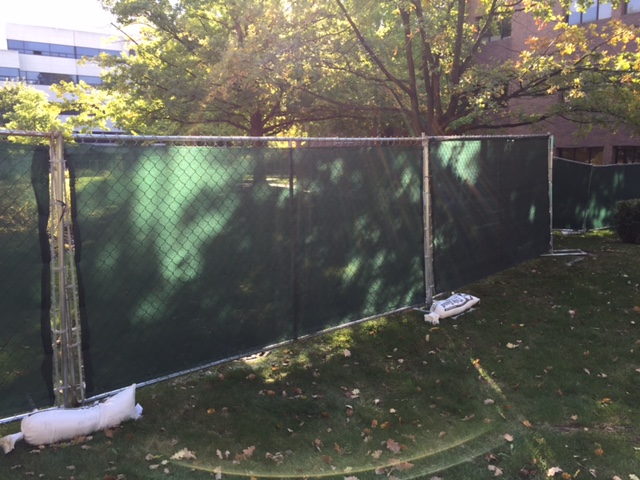 Post Driven Fence Rental from Pro Rent-A-Fence is available in both 6′ and 8′ high installations. These particular chain link fences are designed with longevity and security in mind.  Our team of installation specialists drive the posts at least 2 feet into the ground to ensure strength and longterm stability. Our services are available for any local municipalities and contractors alike. For a FREE Quote for temporary fencing in Lombard Illinois call us today at: 
Temporary Post Driven Fence Rental and Installation Service Lombard Illinois
Post Driven fences are a great option when you are deciding on temporary fencing.  Post driven fences are typically used when you have a construction project or for ongoing long term events.  You want to choose this type of fence option because of its sturdiness and reliability.  Post Driven fences also provide you with extra security and a great reliable fence that will stand up to the elements as time goes on.
Pro Rent a Fence will take the posts of the fence and drive them two feet into the ground.  This will ensure that your fence is going to be sturdy which will protect the people inside.  Post driven fences are usually installed with chain link options as well for the enclosure.  Once the chain link is up we can then add privacy and wind screens, tension wire for security, even gate options as well.
If you are looking for a temporary fence that will stand the test of time, then a post driven fence is right for you.  Call the experts at Pro Rent A Fence for service in Lombard today! Our expert installation team will make sure your post driven fence is installed properly and safely.
Additional Fence rental service available in Lombard Illinois