Temporary Fence Rental Service Available in Cicero IL
The professionals at Pro-Rent-A-Fence are the experts you can count on if you're interested in temporary fencing for your next event or job site. With our experienced staff, know-how and equipment, you can rest assured that we can be counted on to meet your project's needs in Cicero, Illinois and surrounding areas. We're one of the most trusted temporary fencing service providers in Northern Illinois. We're so confident that we will exceed your expectations that we guarantee our work. You'll have a great experience by choosing us for your temporary fence project regardless of what the project is. Our local staff is just a phone call away and ready to discuss the whole rental process with you. After that, leave it to us! We will take care of all the setup and takedown so you don't need to worry about a thing!
Call us at Pro-Rent-A-Fence today for a FREE ESTIMATE for your temporary fencing project! Our local professionals are ready to help you determine what your fencing needs are in Cicero. Call the number below for your project and we'll go over the wide variety of choices available that we can set up for your temporary fencing project! See what our customers have to say in our Google Reviews!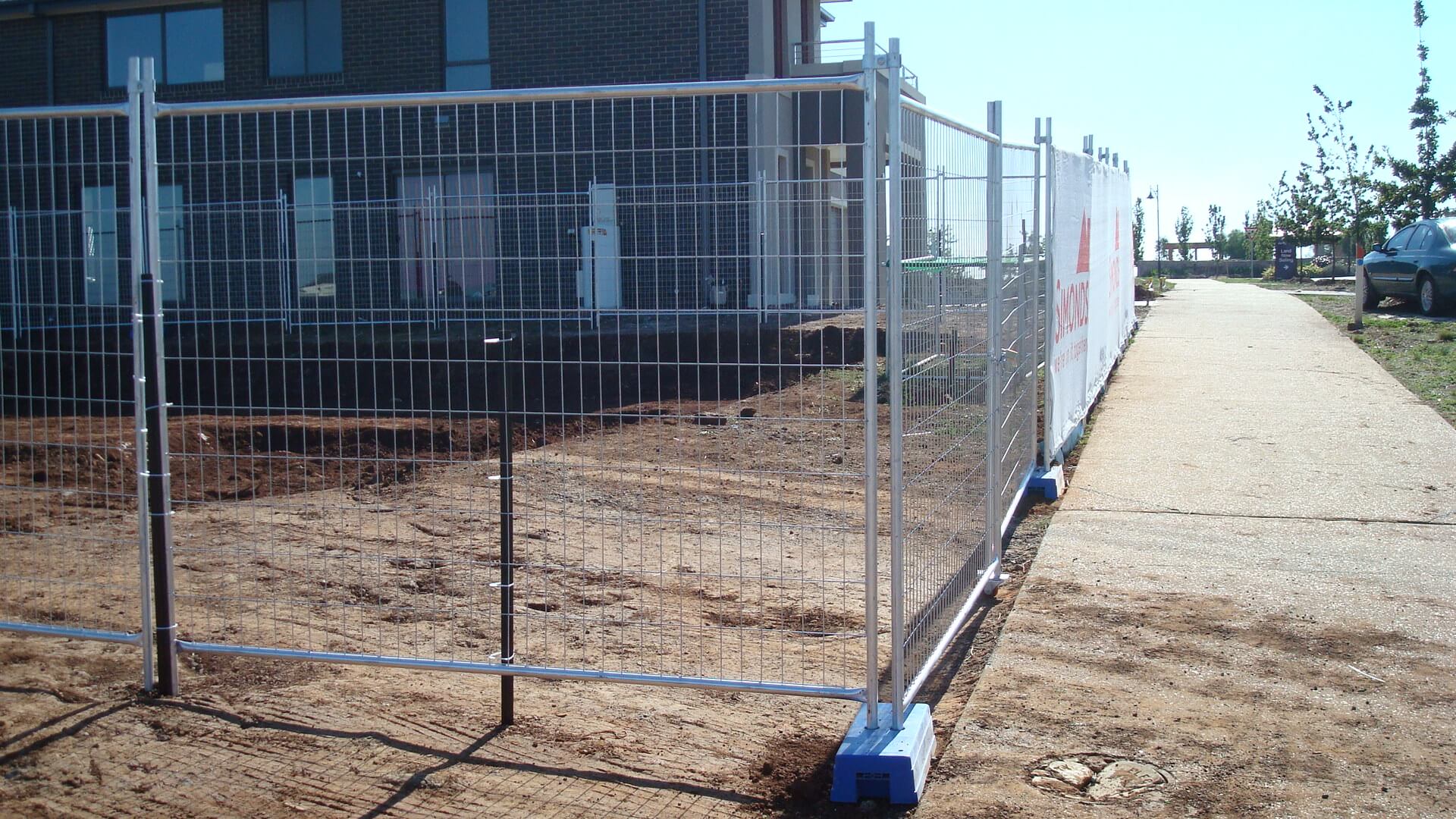 Temporary Fence Styles Available in Cicero, IL
Before anything gets started, we'll start with a phone so we can determine what purpose of the fence will be for. In any temporary instance where fencing is needed, renting a fence is nearly always the better choice for several reasons. First off, it's less expensive. The materials are already manufactured which is a cost savings. It also takes much less time to set up. There's the possibility that Cicero has city ordinances on what type of fence you will need or permits that are necessary for your project, but it's nothing that should hinder your decision because we can help you sort through your city's requirements. As you're determining which temporary fence will check off every box for your project's needs, here are specific advantages to each of the different options:
Barricade Fencing:  Barricade fencing is often used for controlling crowds. Barricade fencing is a great option if you work for a municipality or are planning an event for your business or town. This system is quick to set up, quick to take down and it stacks. The entire process is very smooth from beginning to completion.
Chain Link Fence:  Chain link fences are simple to set up and take down but have the additional benefit of security because temporary chain-link fences can be secured using sandbags which will help provide even more security and stability to the fence. If your project needs privacy, you can also add on privacy screens.
Orange/ Tree Fence: This fencing type is very common at construction sites. A construction orange fence warns people near the area about a potential hazard. This helps enhance safety. Orange fencing is usually less expensive than chain link fences, provided that a privacy screen isn't required. Orange fences are also have other uses such as crowd control. They're great for outdoor festivals and events because they keep people within a specific perimeter.
Post Driven Fence:  Post driven fences are sturdy and give your event or site more stability. With this system, fence posts are driven into the ground. They accommodate many add ons such as gates and others. They can to take a bit more time to install because the posts need to be placed, but don't let that deter your decision if you feel it will work best for your project. Our professionals will get the job done and have it installed quickly! If your project requires a stabler, more secure fence system, a Post Driven Fence is a great option that has the toughness for the job.
Temporary Fence Add-Ons
Once you've researched and made a decision as to which type of fence solution is the perfect choice for your site or project, you can customize it to meet your project's needs even further by including add-ons. Add-ons can give your team more mobility. Add ons can also give your job site or event more security and site protection.
Gates: Gates are easily attached to many temporary fences. Having the convenience of a gate to walk through can make the transportation of materials much more efficient!
Privacy Screens: Privacy guards/windscreens provide security and safety. They'll help protect your job site from unauthorized visits and they'll also help prevent damaging wind guests from blowing through your site. Heavy wind gusts are common in the midwest and wind damage from a bad storm can leave its mark in Cicero. By choosing one of these screens, you can help avoid wind damage and increase the safety of the work site.
Tension Wire: Adding tension wire to your temporary fence will help improve security and prevent unauthorized people from gaining access. Tension wire increases stability and durability making your temporary fence more sturdy overall.
Sand Bags: Using sand bags to keep your temporary fence held in place can help prevent it from blowing over or falling on people. Pro Rent A Fence has plenty sandbags for your chain link or post driven fence.