Temporary Fence Rental Service Available in Orland Park IL
Call the experts at Pro-Rent-A-Fence if you need temporary fencing for your next event or job site. Our meticulous staff of trained professionals has the experience, the skills and the equipment to meet your project's needs in Orland Park, Illinois and the surrounding areas. In fact, we're one of the most trusted temporary fencing service providers in Northern Illinois. We have so much confidence in our efficiency and quality that we guarantee that you'll be satisfied with our work. Regardless of what your project's needs are, we'll make sure you have a great experience when you call us for your temporary fence project. Our local staff is near you to discuss the whole rental process so that there are no surprises from the beginning of the project to its completion. Next, we'll take care of all the setup and takedown. Just leave the heavy lifting to us. You don't need to worry about a thing!
Call us at Pro-Rent-A-Fence today. We'll provide you with a FREE QUOTE for your temporary fencing project! Our local staff is in your area and we're here to help you decide what your project's fencing needs will be in Orland Park. Call the number below today and we'll go over the wide variety of fencing options we can install for your temporary fencing project! With our experience, materials and equipment, we'll have the best match for your needs. We invite you to read what our happy clients have to say in our Google Reviews!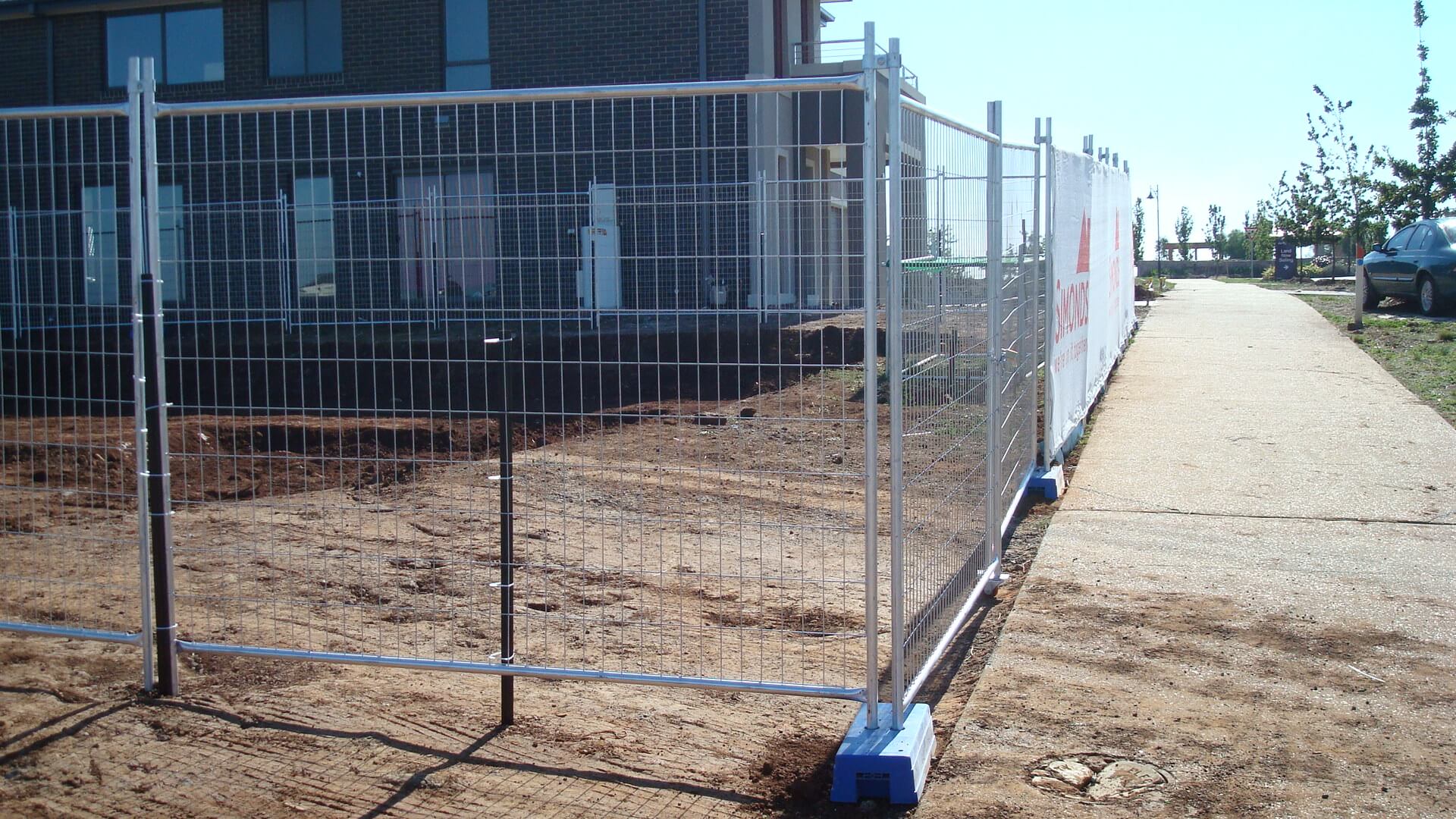 Temporary Fence Styles Available in Orland Park, IL
Call to Pro Rent-A-Fence and we'll first determine what purpose of the fence is for. Renting a fence is almost always the better choice many instances where temporary fencing is needed for a wide variety reasons. For one, it's more affordable. The materials are already manufactured which are cheaper. It's also a temporary fence system that takes much less time to set up. There's the possibility that Orland Park has city ordinances on what type of fence will be necessary or which permits are required for your project, but don't let that get in the way. We'll here to help you sort through your city's requirements. Below are some temporary fence options. Depending on what your project is, there are certain advantages to each of the different systems:
Barricade Fencing:  Barricade fencing often used for crowd control, so it's ideal if you work for a municipality or are planning an event for your business or town. This system is tough and portable which makes it quick to set up, quick to take down and it stacks making it very efficient.
Chain Link Fence:  Chain link fences also simple to set up and take down. Temporary chain-link fences can be held in place using sandbags to give it more security and stability. If your project has privacy needs, you can add on privacy screens.
Orange/ Tree Fence: This fencing system is often seen at construction sites. A construction orange fence gives people walking awareness of and hazards. This can enhance safety. Orange fencing is usually more affordable than chain link fences, as long as a privacy screen isn't required. Orange fences are also commonly used at outdoor festivals, concerts and other events. They're an ideal option for crowd control because they keep those in attendance within a specified perimeter.
Post Driven Fence:  Post driven fences give your event or site more stability because fence posts are literally driven into the ground giving it a firm foundation without using concrete. They accommodate add ons including gates. The set up can take a bit longer to install because the posts need to be driven into the ground, but don't let that deter your decision because our staff of experts if very efficient! If you're in need of a stable and secure fence system to rent, a Post Driven Fence could be great for your project's requirements.
Temporary Fence Add-Ons
Once it's been determined with our staff which type of fence solution will work the best for your site or project, you can enhance its function even more. Choosing add-ons can provide a level of customization. These add-ons can allow or better access and give your job site or event added security and site protection.
Gates: Gates are simply attached to most temporary fences. The convenience of having a gate to walk in and walk out of will give your staff with more mobility and make the transportation of materials more efficient!
Privacy Screens: Privacy guards/windscreens can help protect your job site from pedestrians. Bad weather isn't uncommon in the midwest, so an addition advatage is they'll also help reduce damage from gusty winds from blowing through your site in Orland Park. By having screens can help improve the safety of the work site.
Tension Wire: Adding tension wire to your temporary fence will improve security and stop unauthorized people from entering your site. Tension wire also increases stability and toughness which can be advantageous.
Sand Bags: Add sand bags to your temporary fence will help stabilize it. This can prevent it from blowing over or falling on pedestrians. Pro Rent-A-Fence has the sandbags you need in stock to make sure your chain link or post driven fence is more secure.